Lighten up
Don't add to your own anxieties by obsessing about work.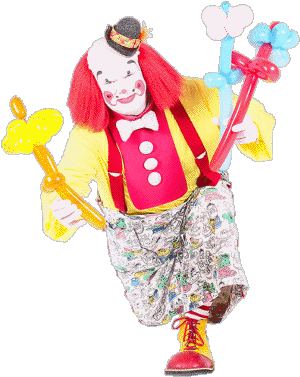 Many of the problems that we face we cause ourselves by a combination of overwork, unrealistic expectations, and imaginary anxieties. Sometimes, it seems as if the whole world is losing its sense of humor and proportion in favor of chasing ever less realistic expectations and more magical beliefs about constant progress. Does life offer nothing better than making more money profit in less time by working all hours? Lighten up! That way you get to enjoy all parts of your life, not just one or two.
M
ost of us take our lives and our work far too seriously. We fret and fume over every setback, lash ourselves with harsh words when we screw up, and set ourselves such ludicrously excessive targets it's a miracle we aren't more anxious than we are. We live in tiny, cramped, "me-centered" worlds, where everything that happens is, we believe, directed at us. Problems at work are put there to drive you mad. It rains when you'd planned to spend time outdoors; therefore the rain fell specially to ruin your day. Someone passes you by in the corridor, ignoring your greeting; that means they're mad at you, or stuck-up, or deliberating snubbing your attempts to be friendly, or plotting against you. Why couldn't they simply be preoccupied, unobservant, or even slightly deaf? Why does it have to be about you?
Any sane person would surely laugh at such childish egocentrism. But then, even sane people fall into the trap of attributing results to the wrong causes. Most of our successes are due as much to luck as anything else. So are most of our failures. The people around us spend ninety percent of their waking hours thinking about themselves and their own concerns—just as you and I do—but we act as if they spend at least that amount of time worrying about us.
When do people perform best at any task, from sport to nuclear physics? When they're relaxed, intent on what they're doing, find pleasure in the activity, and are more or less oblivious of everything else. When they're
having fun
. So loosen up, forget what others are thinking about you (mostly, they aren't concerned with you at all), and enjoy your life. It's the only one you have (so far as we know).
Try something new
I'm a strong advocate of thinking what most people would do in a given situation, then trying the opposite. In this case, most people will assume their inner doubts and worries reflect reality. So try the opposite. Tell yourself your doubts and fears are simply an over-active imagination and some temporary digestive problems. Instead, make the assumption that your performance can obviously be improved with a little effort, some practice, and fewer emotional tantrums. See if it works. My guess is that it will. Even if it doesn't—and why wouldn't it?—you'll feel better without all that pandering to your fears and anxieties.
Sure, work is important. But so are many other things. When all that you focus on is one aspect of your life—working—all the other aspects are ignored. However much achievement you get from your work, it won't make up for all that you've given up elsewhere. A one-sided life is bound to be limited and narrow. It's like only ever eating pasta at every meal: neither sufficiently nutritious nor very interesting.
Don't fall crank up your expectations to stratospheric levels
Don't fall for the glib talk about being able to do anything, if only you set yourself some sufficiently demanding goals. There's no magical force of intention and affirmation. Doing this will encourage you to create foolish hopes that you can do anything (no, you cannot) or reach the heights in no time (wrong again, it'll take many years). Worst of all, thinking like that encourages people to believe in the power of "if only."
If only
you can get that next promotion.
If only
you can get a raise.
If only
you can buy a new house or a new car, everything in your life will be wonderful. It's a fallacy. Nothing is that simple and excessive hopes are very likely to end in equally excessive despair. If you want to have some realistic expectation of success, try taking steady, patient action. It's not spectacular, nor will it deliver without effort, but you'll be far less likely to end up disappointed and depressed.
Life has many sides
A good life is doing the best that you can with what you have been given—and that means all of it, not just the parts that you take to your place of work. Grim determination and excessive work may produce material benefits (though even that isn't assured). They will also destroy any chance of others (and that's much more certain). Do alcoholics drink for the pleasure it brings them, regardless of the terrible effect is has on the rest of their lives? Surely not. They do it because it has become a compulsion that they cannot fight, and they endure the misery and shame as best they can. Do they have a carefree glass of wine once in a while with good friends?
Workaholics are the same. They do what they do because they are obsessed and gripped by a compulsion they have brought on themselves. Do they enjoy it even? I suspect few do. They simply fear the alternatives so much that they cannot do anything else. They wreck most of their lives to satisfy only a part.
Relax. Lighten up. The world will go on much the same, whether you're around or not. You might as well enjoy as much of it as you can.

Labels: enjoying work, priorities, stress, work/life balance